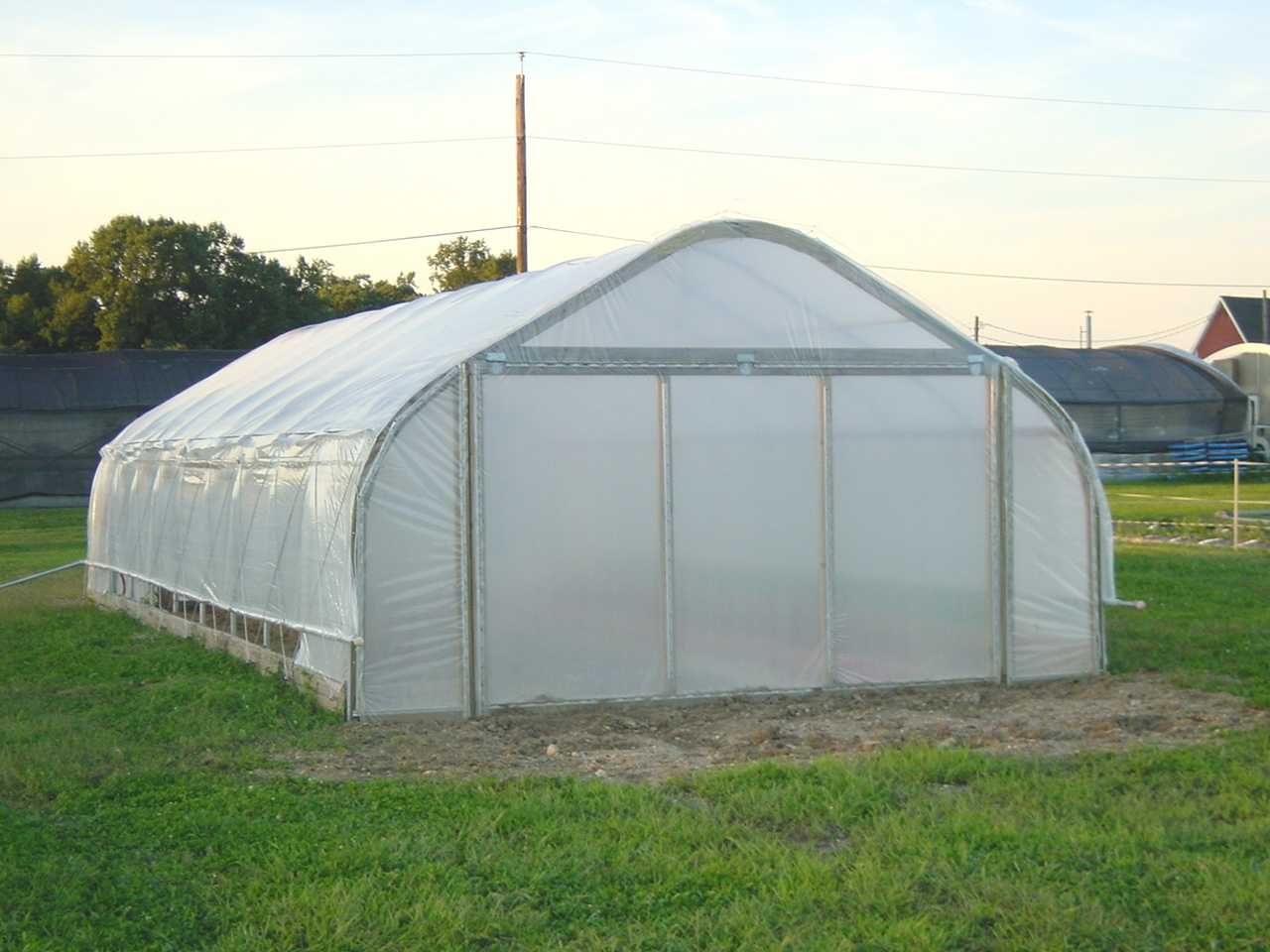 View of a high tunnel used for tomato production research (September 2003).
More Pictures
Six high tunnels were constructed at two different locations: two at the horticultural research farm at the Cook College Campus in New Brunswick, NJ. The remaining four tunnels were installed at the Rutgers Agricultural Research and Extension Center in Centerton, NJ. The tunnels were constructed according to the Penn State high tunnel design with some small modifications. Initially, the tunnels will be used for research on the feasibility of early-season tomato production.
Collaborations
This research project is directed by Drs. Steve Garrison and Wesley Kline (Rutgers Cooperative Research and Extension) and includes Rutgers University researchers from a variety of disciplines.
Research Results
Annual research updates can be found here for 2003 (pdf file, 336KB), 2004 (pdf file, 35KB), 2005 (pdf file, 62KB), and a peer-reviewed article 2007 (pdf file, 252KB).
Additional Information
2003 High Tunnel Production Manual, published by the Pennsylvania State University Center for Plasticulture


| | |
|